Dla kierowców i firm
System Tachogram stworzono zarówno z myślą o kierowcach jak i o firmach.
Specjalnie dla Ciebie opracujemy rozwiązanie idealnie spełniające Twoje potrzeby.
Osoba fizyczna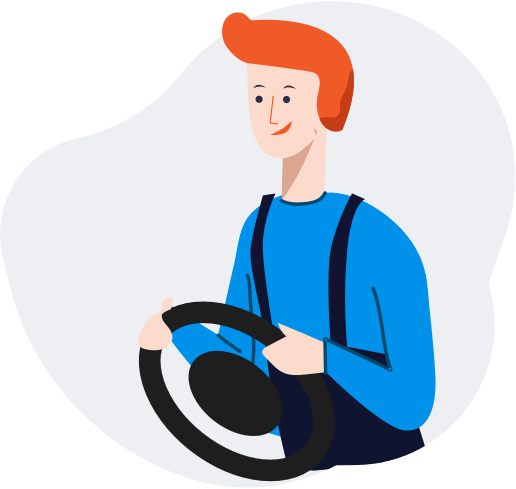 € 3.99*miesięcznie
Analiza przekroczeń
Pozostały czas pracy
Okresy pobierania danych z karty
*
Subscription plans starting from 2.99 EUR / month. Za korzystanie z systemu zaczniesz płacić dopiero po upływie 30-dniowego okresu próbnego.
Firma
€ 3.99*na kierowcę
Przestrzeganie przepisów dotyczących tachografu cyfrowego
Wykres przekroczeń
Automatyczne obliczanie wynagrodzeń
Pozostały czas pracy
*
Starting from 2.99 EUR / month per driver depending on the number of drivers. Opłata pobierana po 30-dniowym okresie próbnym jest zależna od liczby użytkowników.